Sponsors
The following businesses and attractions are partners and sponsors, along with Hershey Farm Restaurant & Inn, of the annual Whoopie Pie Festival.

Sight & Sound Theatres® of Lancaster is thrilled to be celebrating 35 years of bringing the Bible to life! Join the year-long celebration that reflects on the theatres' heritage and casts a vision for a bright and spectacular future! Sight & Sound's original production, Joseph, has quickly become a new favorite among many of our patrons! This energy packed production will leave you feeling uplifted with the life-changing message of forgiveness. See the show that has everyone talking!  CLICK HERE FOR MORE INFORMATION >>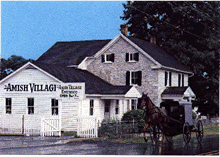 Visit The Amish Village in Lancaster County and take an authentic Pennsylvania Amish tour. Located in the heart of Pennsylvania Dutch Country, The Amish Village is an authentic look at today's Amish lifestyle. Located on 12 scenic acres, The Amish Village lets visitors tour an authentic Amish property, including a one-room schoolhouse, blacksmith shop, smokehouse market and more. Explore our 12-acre Village Grounds, and take our 25 minute guided farmhouse tour. Be sure to stop and see us the next time you visit Amish Country in Pennsylvania. We're looking forward to welcoming you to Lancaster County! CLICK HERE FOR MORE INFORMATION >>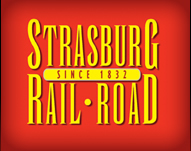 The Strasburg Rail Road was incorporated by a special Act of the Pennsylvania Legislature. Andrew Jackson was President of the United States. Over the next hundred years, the Strasburg Rail Road would become an important part of the transportation network in Central Pennsylvania, carrying both freight and passengers. From its early years as a connecting railroad with the Philadelphia and Columbia Railroad, to its rebirth as a living experience of authentic steam railroading, the Strasburg Rail Road is truly a legacy for all to enjoy.  CLICK HERE FOR MORE INFORMATION >>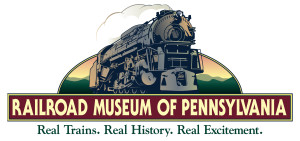 The Railroad Museum of Pennsylvania houses one of the most significant collections of historic railroad artifacts in the world. Devoted to preserving and interpreting the broad impact of railroad development on society. CLICK HERE FOR MORE INFORMATION >>

Since our debut in 1997, we've welcomed Grammy winners, CMA winners, Tony winners, Opry legends, and even Oscar winners to our stage. And we've hosted acclaimed Original Shows, national Broadway tours, and one-of-a-kind Christmas extravaganzas. Our mission is to create an extraordinary, immersive, live entertainment experience by promoting an aggressive and diverse schedule of top national touring artists and compelling musical productions. Also, we collaborate as Artists, Guests, and Team Members in the achievement of excellence while contributing to the artistic, social and economic enrichment of each other and the community. CLICK HERE FOR MORE INFORMATION >>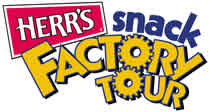 Tours at Herr's Snack Factory is a free, fun-filled morning or afternoon of educational tid-bits, technological wizardry, and tasty little morsels your family will savor for years to come. There's no fake machinery or actors – it's the REAL factory, the REAL workers, and the REAL process Herr's® has perfected to make their products taste REALLY great. Our tour is a first hand learning experience that includes visual methods that's sure to impress children and adults alike. You'll never forget the little-known facts, like how a pretzel gets its brown color, or what makes a great chipping potato, and how tortilla chips get their seasoning. CLICK HERE FOR MORE INFORMATION >>


Every room in the Fireside Tavern provides views of beautiful, Lancaster County farmland. Only moments from Rte. 30 and downtown Lancaster, our location makes you feel like you are far from busy streets and highways. As soon as you walk in the main doors you know you're in for a special evening. Our bar features unique hand painted wooden signs, a cozy fireplace and high-top tables for dining. Our dinning rooms feature artwork, peaceful country views, and on cool evenings, a roaring fire. Whether you are looking for casual dining while watching your favorite sports team on TV, or a quiet dinner for two, or a comfortable night out with you family, we have the perfect table available to meet your needs. CLICK HERE FOR MORE INFORMATION >>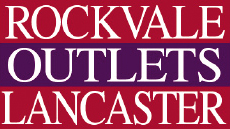 Rockvale Outlets Lancaster features over 100 outlet stores, with the brands you love, at up to 75% off traditional retail prices. offers many services to help you make the most of your visit. Visit the mall office to pick up the following:
Customer service personnel ready to serve you with the following items and assistance: Gift cards, Paging service, Store directories and local maps, Bus schedules, Wheelchair loaner (when available), Preferred Shopper Discount Club Sign Up, Senior Shopper Star Discount Club Sign Up, Coupon Booklet Sign up for AAA members. CLICK HERE FOR MORE INFORMATION >>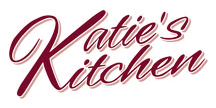 Katie´s Kitchen is an Amish owned and operated family restaurant conveniently located on Rt. 896 near Strasburg, Pennsylvania. We serve a wide variety of Breakfast, Lunch and Dinner entrees, including many Pennsylvania Dutch favorites, for dine-in and take-out. In addition, we offer homemade Amish desserts and soft-serve ice cream. All menu items are available for take out. Come visit us to enjoy some real Lancaster County Amish cooking! CLICK HERE FOR MORE INFORMATION >>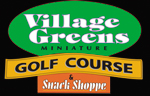 The Village Greens combines the challenge of golf with the natural beauty of lush gardens to create a unique recreation experience for all generations to enjoy together! Our two courses cover over 13 acres of beautiful countryside which has been enhanced with shrubbery and flowers. The courses change as the season progresses: from thousands of yellow daffodils in spring, to a bountiful variety of colorful annuals in mid summer, to the vibrant fall foliage. CLICK HERE FOR MORE INFORMATION >>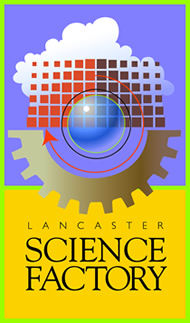 The Lancaster Science Factory is a hands-on, interactive technology and science center in Lancaster, Pennsylvania. We invite you to come explore our exciting exhibits relating to the physical sciences, engineering, technology and mathematics! The Lancaster Science Factory's mission is to create an environment for learning which helps children develop curiosity, think creatively and build confidence as they learn the principles of science and the application of science in engineering and technology. Highly interactive exhibits, workstations and mini-labs offer "open-ended" learning experiences with opportunities for visitors to experiment and create. CLICK HERE FOR MORE INFORMATION >>


Aimee & Daria's Doll Outlet is more than a store. It is a place to make memories that will last a lifetime. The Doll Outlet has the largest selection of dolls, doll clothing, accessories and furniture within 1,000 miles of Lancaster Co. But the wonder doesn't stop there. Visit the Baby Doll Nursery or take a Doll Hair Care Class. Learn about more memories in the making.