The Whoopie Pie Festival is being held at Hershey Farm Restaurant & Inn, just past Rockvale Outlets on Rte. 896 in Strasburg. Use this address for GPS Directions: 240 Hartman Bridge Road, Ronks, PA 17572. From the Pennsylvania Turnpike (I-76), take Exit 286 (old exit 21) to US 222 South.
Take 222 to US 30 East, then to Route 896. Travel 1.5 miles south to Hershey Farm Restaurant & Inn.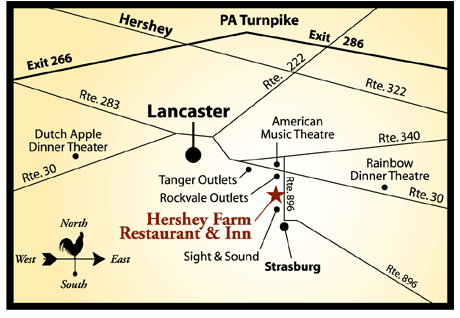 For personalized directions, use the GOOGLE MAP.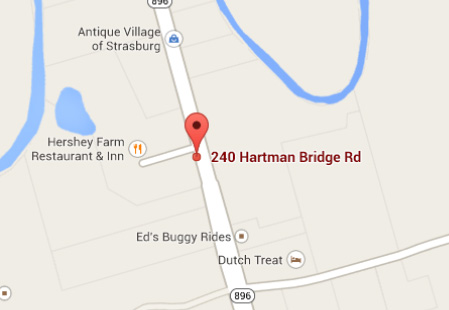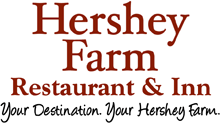 We want you to feel at home at Hershey Farm Restaurant & Inn. As you enter our doors, put away the cares of the day, relax… and let us take care of everything! You'll love our outstanding commitment to hospitality. Hungry? Enjoy over 100 delicious items on our newly renovated Grand Smorgasbord featured in the restaurant. Want to get away? For your lodging needs, the Inn has sixty comfortable rooms, including a family room option with two separate bedrooms. Love to shop? We invite you to come and experience Hershey Farm's Country Store, Bakery and Outdoor Market. Hershey Farm Restaurant & Inn is located in the heart of the Pennsylvania Dutch Country. So, explore our beautiful countryside, enjoy the exciting area attractions, and then come home to Hershey Farm. Route 896, PO Box 159, Strasburg, PA 17579. Toll-Free (800) 827-8635. Local 717-687-8635.