Parking
There is free shuttle service to/from the Festival at the following parking locations.
Shuttle Starts 10:00am
Last Shuttle 4:30pm
Parking locations include:
Rockvale Outlets — 35 S. Willowdale Drive, Lancaster, PA 17602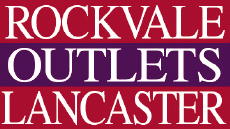 Rockvale Outlets Lancaster features over 100 outlet stores, with the brands you love, at up to 75% off traditional retail prices. offers many services to help you make the most of your visit. Visit the mall office to pick up the following: Customer service personnel ready to serve you with the following items and assistance: Gift cards, Paging service, Store directories and local maps, Bus schedules, Wheelchair loaner (when available), Preferred Shopper Discount Club Sign Up, Senior Shopper Star Discount Club Sign Up, Coupon Booklet Sign up for AAA members. Parking at assigned lots only. Please locate Festival signage. CLICK HERE FOR MORE INFORMATION >>
American Music Theatre — 2425 Lincoln Hwy East, Lancaster, PA 17602

Since our debut in 1997, we've welcomed Grammy winners, CMA winners, Tony winners, Opry legends, and even Oscar winners to our stage. And we've hosted acclaimed Original Shows, national Broadway tours, and one-of-a-kind Christmas extravaganzas. Our mission is to create an extraordinary, immersive, live entertainment experience by promoting an aggressive and diverse schedule of top national touring artists and compelling musical productions. Also, we collaborate as Artists, Guests, and Team Members in the achievement of excellence while contributing to the artistic, social and economic enrichment of each other and the community. Parking available until 4:00pm. CLICK HERE FOR MORE INFORMATION >>
Living Waters Theater– 202 Hartman Bridge Road, Ronks, PA 17572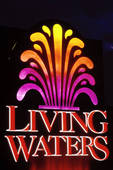 Living Waters Theater neighbors Katie's Kitchen, conveniently located on the same road as Hershey Farm. Parking available for the duration of the festival. Please locate Festival signage.